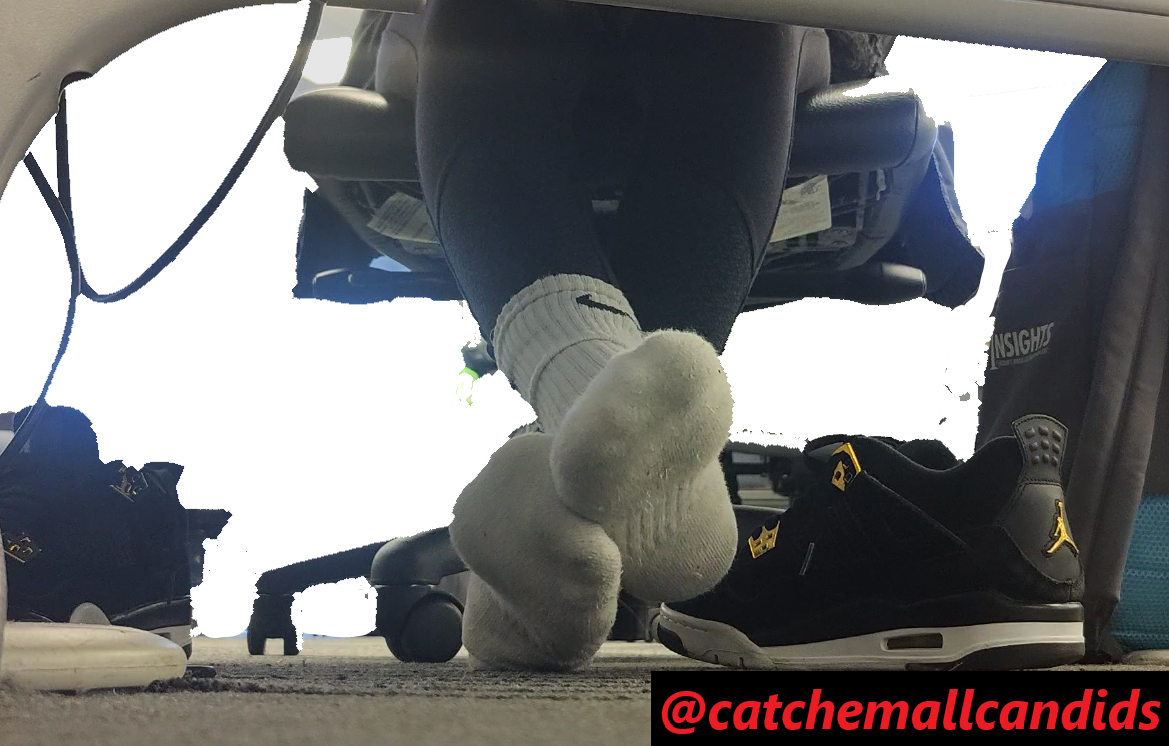 White Nike Socks out of Black and Yellow Jordans
The 2nd video I have of her, this video she wears the same shoes but with white socks this time which was dirty looking around the toe and heel areas. She constantly stretches her feet out, stretching and rubbing them and didn't mind stretching them as far as possible. She was pretty active in her movements and you get 45 minutes before she bends down, clenches her feet and grabs her shoes to put them back on.
Length: 45:50 (45 minutes and 50 seconds)
Price: $15
Available from either Cashapp or Paypal click the image to send payment. Send email or discord account and name of the video in the message for me to send the video link to.

ATTENTION FOR PAYPAL CUSTOMERS: Select "FOR FRIENDS AND FAMILY"(OR PERSONAL) when making transaction.