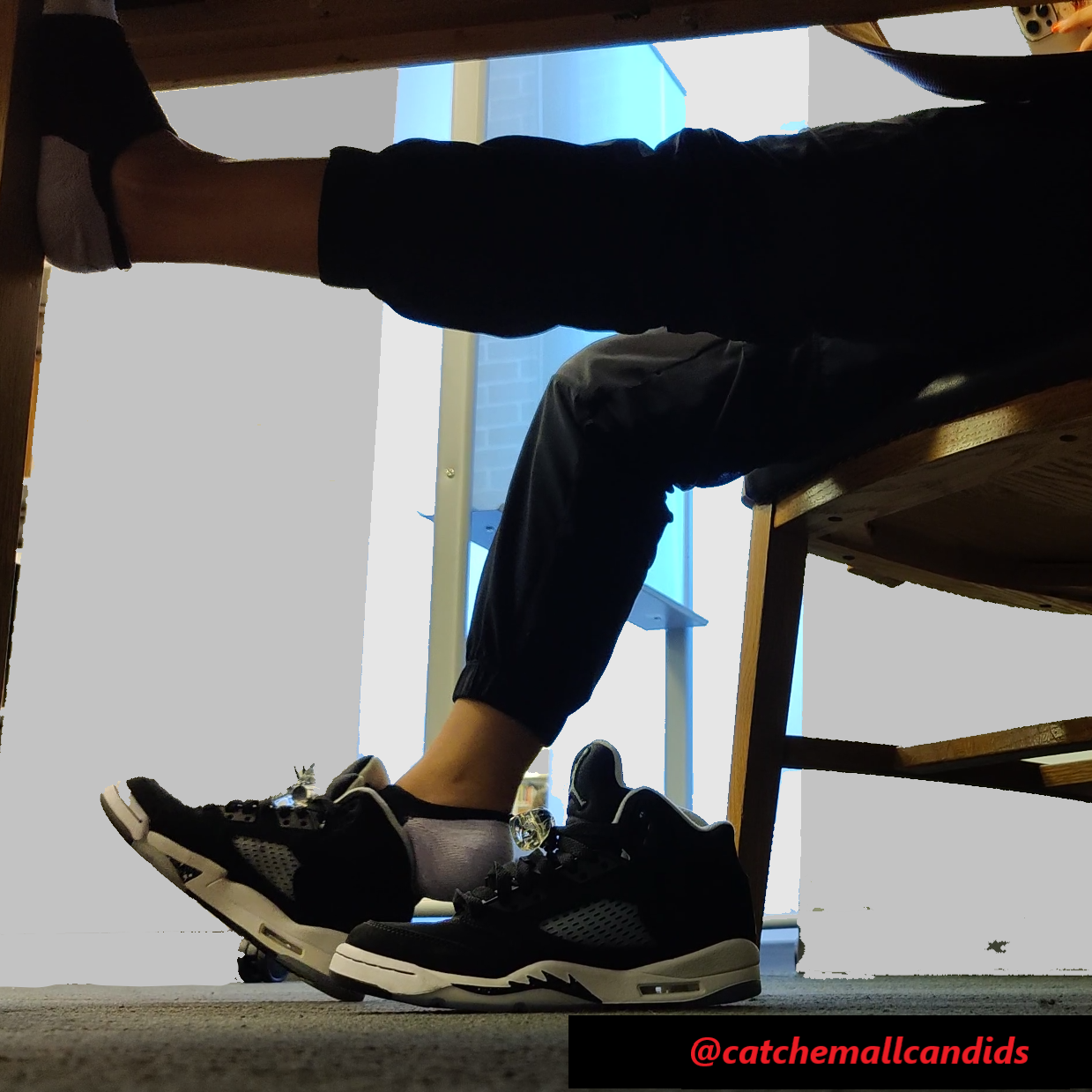 Jordan Shoeplay with Black and Grey Socks

In this video, I captured a shoeplay in some classic air jordans. This girl dangles her Jordans until she takes them off completely and as she sits in her seat and wiggles her toes in her socks. After a couple a wiggles she puts one jordan shoe on and starts to dangle it as she puts her socked foot on the leg of the table. After doing that, she goes back to shoeplaying in her Jordans with both feet. An active 28 minute video.
Length: 28:37 (28 minutes and 37 seconds)
Price: $10
Available from either Cashapp or Paypal click the image to send payment. Send email or discord account and name of the video in the message for me to send the video link to.

ATTENTION FOR PAYPAL CUSTOMERS: Select "FOR FRIENDS AND FAMILY"(OR PERSONAL) when making transaction.