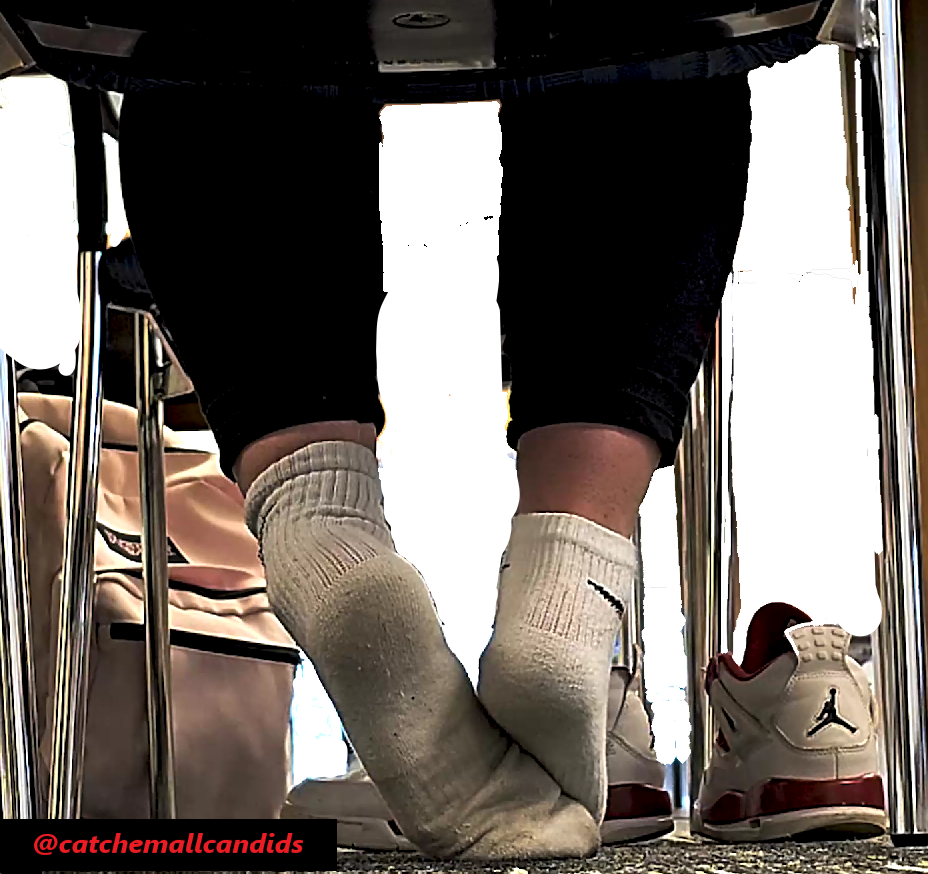 Dirty White Nike Socks out of Jordan 4s

In this video, this caucasian woman is sitting at a table with her friends out of her Jordan 4s with visibly dirty white socks. She is pretty active in her movements throughout the video with alot of ankle crossing giving you a good view of her dirty socked soles. She also often stretches her feet out as well, this video goes on for 45 minutes until she puts her Jordans back on.
Length: 45:08 (45 minutes and 8 seconds)
Price: $15
Available from either Cashapp or Paypal click the image to send payment. Send email or discord account and name of the video in the message for me to send the video link to.

ATTENTION FOR PAYPAL CUSTOMERS: Select "FOR FRIENDS AND FAMILY"(OR PERSONAL) when making transaction.