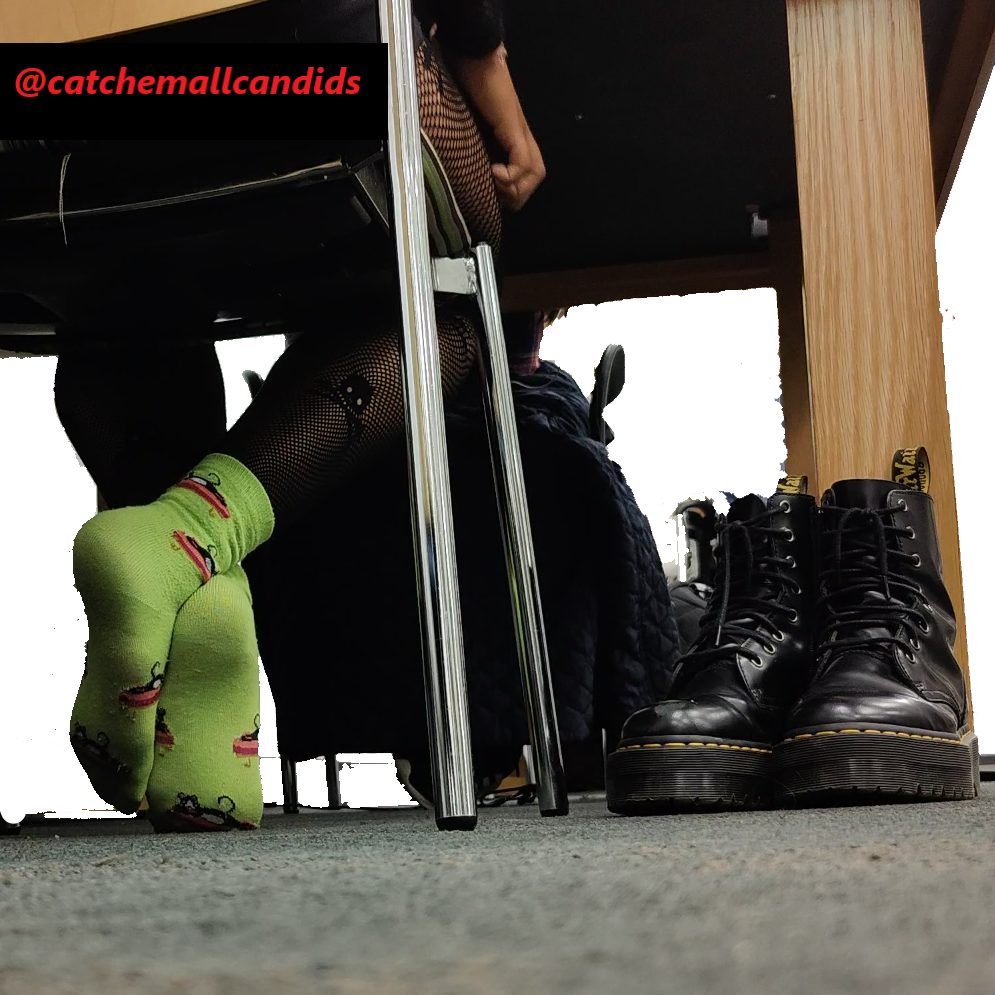 Green Socks out of Doc Martens

Saw this alt ebony girl out of her Doc Martens, something you don't see everyday, especially when the weather was still somewhat warm outside. With her skull fishnets on and green socks, she is constantly active, constantly rubbing her feet together, scrunching her toes and switching ankles throughout this hour video, she even picked up her boots and moved them to the side.
Length: 1:02:28 (1 hour, 2 minutes and 28 seconds)
Price: $15
Available from either Cashapp or Paypal click the image to send payment. Send email or discord account and name of the video in the message for me to send the video link to.

ATTENTION FOR PAYPAL CUSTOMERS: Select "FOR FRIENDS AND FAMILY"(OR PERSONAL) when making transaction.